A great opportunity to hear this master flautist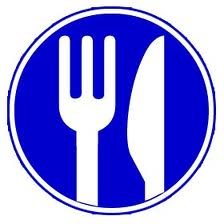 5:00pm Pre-concert Early Bird meal
at La Casa Vecchia (not included in the ticket)

Why not make an evening of it and book your pre-concert dinner at www.lacasavecchia.co.uk who are kindly helping to sponsor the first concert series
Programme
6:30pm Doors open

7:00: Spotlight Concert
Music performed by talented young people from Sandbach

7:30 Intermission
Raffle in aid of Disability Information Bureau
Art Exhibition on display by Matthew D Morgan
Refreshments

8:00 Main Concert
Paul Edmund-Davies – flute
John Alley – piano
G. Rabboni – Sonatas Nos. 20, 13 and 16
G. Fauré – Fantaisie
A. Scott – Fujiko
A. Ridout – The Emperor and the Bird of Paradise (flute and narrator)
H. Dutilleux – Sonatine
Paul Edmund-Davies
Paul Edmund-Davies established his international reputation as flautist and soloist in the twenty years that he was Principal Flute of the London Symphony Orchestra. Conductors with whom he has performed concerti include Leonard Bernstein, Rostropovich, Pierre Boulez and Kent Nagano and he has played in Chamber Music ensembles with André Previn.
For the last ten years Paul has toured extensively, giving recitals, classes and performing concerti in America, Europe, Canada, Australasia, the Middle East and the Far East.
Paul has also co-written and performed on cross-over projects with Neil Percy, Principal percussionist with the LSO. Their disc, Ball and Biscuit, was released in 1999 on the Black Box label. Their latest disc, Cuvée Acoustique was released in May 2006 and a play along version for one or two flutes (Flute Fusions) was published by Kevin Mayhew in January 2007, giving flautists the opportunity to experience different styles and rhythms from around the World.
He has also edited several books of music entitled The Flautist's Collection and has completed editing and recording the complete Flute Sonatas of J. S .Bach and G. F. Handel (consisting of score, parts and CD with complete performance and play along version) the Telemann Fantasias, the two unaccompanied Partitas by J. S. and C. P. E. Bach and the Canonic Sonatas and Sonatas for two flutes by Telemann. He is currently working on editions of the complete flute works of the hitherto uncelebrated Giuseppe Rabboni.
In June 2007 his latest book, 'The 28 Day Warm up Book for all Flautists………..eventually!' was published. This 150 page volume with four sections on Sonority, Fingers, Articulation and Intervals is entirely original and in a logical and musical way helps to address and solve numerous playing related issues. It is now in its second edition.
Paul has performed on more than 50 film sound tracks, including classics such as Star Wars (episodes 1 and 2), Aliens, Braveheart, Harry Potter, Who framed Roger Rabbit? and Honey I shrunk the kids.
When not playing the flute, he is also a director of The Champagne Guild, a company devoted to introducing previously unavailable Champagnes into the United Kingdom. As of 22/09/05, Paul took up the position of Principal Flute with the Philharmonia Orchestra and in January 2011 was appointed as Principal Flute of English National Opera.