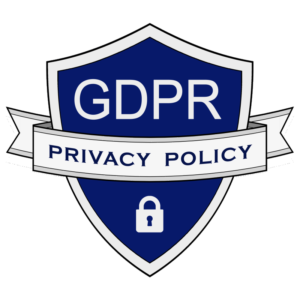 In compliance with the General Data Protect Register (GDPR), this Privacy Policy tells you how we handle any personal information we may collect from you. This may include (a) your name (b) your email address (c) your IP address (d) contact details (e) photographs.
At no time will personal information be shared with companies for marketing or profit.
Photographs
The Sandbach Concert Series takes, and may use photographs of the artists, including young people in the Spotlight Concerts, the public, and others associated with the concerts.
Photographs may be taken by members of the public, volunteers, the press, and the participants themselves.
Sandbach Concert Series has policies in place to ensure the safeguarding of young artists.
Photographs organised by the Sandbach Concert Series may appear on this website, and its Facebook group.
If you feel there is a photograph on our site or Facebook page that is inappropriate, please contact us.
Email correspondence
Sandbach Concert Series uses email to communicate. This necessitates the storage and communication of personal email addresses and personal information. We may also share some of your information with our colleagues associated with the Sandbach Concert Series, in order to ensure the concerts run successfully.
Trustees
The trustees names, addresses, e-mails and telephone contacts are held securely. The names and addresses are also held by the Charity Commission
Season Ticket Holders
Season Ticket holders have their contact details held securely, and are used only for contacting the Season Ticket holders on an individual basis on matters concerning their season tickets and information concerning future series of Concerts.
Gift Aid
Donations that are given with the agreement that Gift Aid can be claimed back from HMRC have the doners contact details held securely, and these details are forwarded on the HMRC when Sandbach Concert Series claims back the Gift Aid on the donations. "
Online ticket purchases
If you buy tickets online:
We use WeGotTickets as a ticket purchasing processor. You can read about WeGotTickets's Privacy Policy here.
WeGotTickets pass onto us, your contact details so that we may verify your ticket purchase.
WeGotTickets and ourselves, do not receive any of your credit/debit card details, which are handled by a third party payment processor.
Newsletter
When you subscribe to our newsletter:
We use Mailchimp to manage our newsletter. You can read about Mailchimp's GDPR and Privacy Policy here.
In cooperation with Mailchimp, we collect your email address, and optionally your name and organisation, in order to be able to send you our newsletter
We use a double opt-in as your consent to allow us to do so.
You can unsubscribe at any time by either (a) clicking the Unsubscribe link in our confirmation email (b) contacting us requesting your removal.
Website and Cookies
When you visit our website:
We use Knowledge Computing as our web host. You can read about Knowledge Computing's Privacy Policy and Cookie Policy here.
The Web servers at Knowledge Computing will record your IP address, which is used for statistical purposes. Like a car's number plate, an IP address does not easily identify the owner.
The Website also uses "Cookies" to anonymously track people throughout the site.
Historical records
We are obliged by HM Customs and Revenues to keep some information, such as ticket purchases, for at least 6 years, as detailed in their policy document "Keeping records for your Tax Return".
The General Data Protect Register (GDPR) Compliance
The Sandbach Concert Series believes it is compliant with the GDPR, which requires organisations to have a lawful bases for using personal data (
details here
), that includes: (1) Consent (2) Contract (3) Legal obligation (4) Vital interests (5) Public task (6) Legitimate interests.
The Sandbach Concerts Series is compliant with the following rights for individuals (
details here
):
The right to be informed
The right of access
The right to rectification
The right to erasure
The right to restrict processing
The right to data portability
The right to object
Rights in relation to automated decision making and profiling.
The trustees will review the GDPR Privacy Policy annually.