Kindly sponsored by Besson and featuring Sandbach's very own John Barber.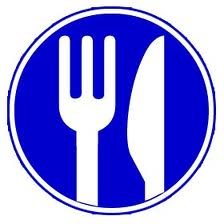 5:00pm Pre-concert Early Bird meal
at La Casa Vecchia (not included in the ticket)

Why not make an evening of it and book your pre-concert dinner at www.lacasavecchia.co.uk who are kindly helping to sponsor the first concert series
Programme
6:30pm Doors open

7:00: Spotlight Concert
Music performed by talented young people from Sandbach

7:30 Intermission
Raffle in aid of

Multiple Sclerosis Society


Art Exhibition by

local artist

Ged Mitchell
Refreshments

8:00 Main Concert
Courtois Trombones – Richard Ashmore, John Barber, Blair Sinclair, Mark Templeton
Chiswell Gallop – Dan Jenkins
Die Bankelsangerlieder -Anon arr Thomas
Ave Verum Corpus – Byrd
Suite for four Trombones -Serocki
Steak and Kidney Supper – Lynn
Two Deadly Duets – Edwards
Toccata and Fugue in D minor – J. S. Bach
Courtois Trombones – Richard Ashmore, John Barber, Blair Sinclair,

Mark Templeton
Originally from New Zealand, Blair Sinclair moved to the United Kingdom in 2005 where he completed a Masters degree at the Royal Academy of Music in London under tutors Ian Bousfield, Denis Wick and Dudley Bright. He graduated with a DipRAM, the highest accolade awarded to performers. Blair then moved to Norway to take up the Principal Trombone position with the Stavanger Symfoniorkester, a position he held for nearly 3 years. Following this Blair, moved back to England to join the Orchestra of Opera North as Principal Trombone in 2012. Blair has performed as guest Principal Trombone with many of Britain's best orchestras, including the London Philharmonic, Philharmonia, Halle, BBC Philharmonic, Royal Northern Sinfonia and English National Opera.
In 1993 John Barber was awarded one of only six places on the highly prestigious "joint course", run between the Royal Northern College of Music and Manchester University. He was principal trombone with the RNCM Symphony Orchestra, lead trombone with the RNCM Big Band and was twice a prize winner of the highly regarded Sema Group Jazz Improvisation Competition.John has worked with the Halle Orchestra, Royal Liverpool Philharmonic, Camerata and Welsh National Orchestra, the Andy Prior Big Band, Apitos and the Richard Iles Big Band. In 1996 he became lead trombone with the Tony Evans Orchestra in Monte Carlo supporting acts such as Elton John, Rod Stewart and Liza Minelli. He has also performed with Tony Hadley (Spandau Ballet), Martin Fry (ABC), Katrina and the Waves, played piano at Steven Gerrard's wedding and appeared on the X-Factor Live with Gloria Estefan and the Miami Sound Machine. Earlier this year John gave the world premier performance of Andy Scott's Molecular Cocktail Party. For the past 18 years John has been principal trombone of the Foden's Brass Band and is a tutor to the National Youth Brass Band of Great Britain. He gained an MA in composition and arranging at Salford University and was appointed Director of Music at the Sandbach School in 200 where he created the School Big Band which has performed with Derek Watkins, Georgie Fame, Gordon Campbell, Simon Willescroft, Paul Newton, Elliot Henshaw, Andy Scott and Matthew Ford. John Is currently Director of the Love Music Trust, the Music Hub for Cheshire East.
Mark Templeton joined the London Philharmonic Orchestra as principal trombone in 2006 at the age of 30. Prior to this, he had a successful career as a freelance trombonist, playing guest principal with most of the UK's major orchestras and working in the film, television and music industry. Mark has strong ties to the European music world, having been a founder member and principal trombone of the Mahler Chamber Orchestra (1996-2006) and principal trombone of the Lucerne Festival Orchestra (2002-2006). He has also worked with other European orchestras, such as the Tonhalle in Zurich and the Santa Cecilia Orchestra in Rome. Currently, Mark juggles his LPO commitments and recording work with a professorship at the Royal Academy of Music and visiting professorships at various concervatoirs. Mark lives in West London with his wife and 2 children and his favourite authors are Terry Pratchet, Ian Banks and George Macdonald Fraser.
Richard Ashmore – biog to follow