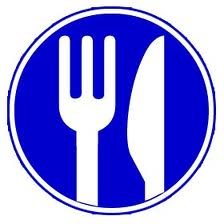 5:00pm Pre-concert Early Bird meal
at La Casa Vecchia (not included in the ticket)

Why not make an evening of it and book your pre-concert dinner at www.lacasavecchia.co.uk who are kindly helping to sponsor the first concert series
Programme
6:30pm Doors open
7:00: Spotlight Concert
Music performed by talented young people from Sandbach
7:30 Intermission
Art Exhibition
Refreshments
8:00 Main Concert
Debussy (arr. Temepst): Syrinx
J. Tizol (arr. Helen Wilson): Caravan
J.S Bach (arr. Ann Cherry): Sonata in C minor BWV 1020
1. Allegro 2. Lento 3. Allegro
Andy Scott: Yusef
The Golden Flute – The Golden Horn
Kuhlau: Trio in G minor op. 13, no. 2
Debussy (arr. Helen Wilson): Clair de Lune
Bizet (arr. Mel Orriss): Gypsies Chorus
Helen Wilson: There's Something About Maggie
"Tempest gave an extremely polished performance, whilst still creating that sense of the 'naturally untamed': their vital, energetic playing had the audience calling for an encore." BFS Flute Magazine
Tempest is an award winning flute trio founded at the Royal Northern College of Music in Manchester. Helen Wilson, Holly Melia and Sarah Bennett who studied together for years, first at Chetham's School of Music and then at the RNCM, all originally come from Yorkshire. The trio covers a wide spectrum of music including new works and their own arrangements.
Their award successes include winning Royal Overseas League Chamber Music Competition 2013 and Second Prize in the 14th International Kuhlau Flute Competition 2013. They have also won the RNCM Contemporary Music Award 2012, the RNCM Ensemble of the Year Competition 2011, the RNCM Woodwind Chamber Music Competition and Trevor Wye Prize 2011. After auditions, they were selected to be artists for the Park Lane Group Concert Series 2013/14 and the Manchester Midday Concert Society 2013/14. In 2011 Tempest won the Nonclassical "Battle of the Bands" competition resulting in an album deal on Gabriel Prokofiev's Nonclassical records label.
Tempest is performing regularly around the UK and internationally. They performed as featured artists in the National Flute Association Annual Convention in Las Vegas, the British Flute Society Convention in Manchester, the Wigmore Hall, Queen Elizabeth Hall and have toured Switzerland where they opened the Lucerne Chamber Music Series. The trio also deliver workshops and are members of the "Live Music Now!" scheme, a charity, which for over thirty years, has been putting into practice the visionary ideals of its founders, Yehudi Menuhin and Ian Stoutzker; bringing the joy and inspiration of live music to those who have limited access to conventional music-making.
Much of Tempest's success as a trio is fueled by each member's determination, originality and accomplishments as individuals. All three are established as soloists, ensemble and orchestral musicians and all three won the RNCM Gold Medal Award (the highest award given for performance at the RNCM open to all undergraduate and postgradute students) whilst in their second years as undergraduate students (Helen 2009, Holly 2010 and Sarah 2012).