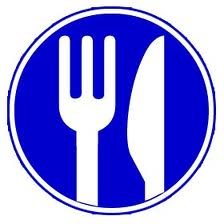 5:00pm Pre-concert Early Bird meal
at La Casa Vecchia (not included in the ticket)
Why not make an evening of it and book your pre-concert dinner at www.lacasavecchia.co.uk who are kindly helping to sponsor the concert series
Programme
6:30pm Doors open

7:00: Spotlight Concert
Music performed by talented young people from Sandbach

7:30 Intermission
Raffle in aid of a local charity
Art Exhibition
Refreshments

8:00 Main Concert
Beethoven Sonata no 8 in G majo opus 30 no.3
Allegro Assai, Tempo di minuetto ma molto moderato, Allegro Vivace
Frank Violin Sonata in A major
Allegretto be moderato,
Allegro-Quasi lento- Tempo 1 (Allegro),
Recitativo-Fantasia (ben moderato-largamente),
Allegretto poco mosso
Dvorak Songs My Mother Taught Me arr Kreisler
Wieniawski Polonaise no.1 in D major
Biography Sophie Rosa
Originally from Cuddington, Cheshire, Sophie Rosa is rapidly emerging as one of the UK's most exciting young violinists. In 2011 Sophie won the Second Prize and Audience Prize in the prestigious 2nd Manchester International Violin Competition where she performed with the Royal Liverpool Philharmonic Orchestra and was recorded for Classic FM Radio Station. Sophie has performed across the UK as a recitalist in venues such as the Wigmore Hall, the Royal Festival Hall, the Purcell Room and Bridgewater Hall. This year Sophie has also performed twice live on air for the BBC Radio 3 In Tune program with Sean Rafferty.
Sophie has performed regularly throughout the UK and internationally from a very young age. An early highlight was a solo concerto for HRH Princess Margaret when she was just seven years old at the Grange School, Hartford. Sophie went on to study with Wen zhou Li at Chetham's School of Music and at the Royal Northern College of Music for her Bmus, Mmus where she won the RNCM Gold Medal and was awarded the Worshipful Company of Musicians Silver Medal. In her final year, Sophie was awarded a place on the RNCM International Artist Diploma in Solo Performance where she made her debut with the Manchester Camerata in 2012. Sophie went on to further her studies by traveling to America to have private lessons with Midori Goto, Miriam Fried, Donald Weilerstein as well as attending the International Musicians Seminar Prussia Cove 2013
Following her passion for chamber music Sophie also performs regularly with her piano trio. In 2011 the trio won the MMSF Charles Henderson Ensemble Award and recently gave a recital in the Purcell Room last year. She has also collaborated in chamber music ensembles with eminent musicians such as Nobuko Imai in 2012 and more recently in several concerts for the MBNA Chester Music Festival 2013 with Martin Roscoe, Hannah Roberts, Giovanni Guzzo, Richard Williamson, Craig Ogden, Roberto Carillo-Garcia and Ksenija Sidorova.
Sophie has taken part in many masterclasses with eminent musicians such as Ivry Gitlis, Oleh Krysa, Zvi Zeitlin, Atis Bankas, Mauricio Fuks, Gordon Back, Dong Suk Kang, Yuri Torchinsky, Sarah Chang, Gabor Takas-Nagy, Gerard Poulet, Nikolaj Znaider, Philippe Graffin, Gerhard Schultz and Mi Kyung Lee.
Sophie was the First Prize winner of the Lions European Youth Competition in 2008 and was a strings finalist of BBC Young Musician of the Year 2006.
Sophie's studies were kindly supported by several award foundations including, the Philharmonia Orchestra Martin Music Scholarship, The Manchester Graucob Award, the Leverhulme Scholarship, The High Sheriff of Cheshire's Prize for Music, The Stephen Bell Charitable Trust, The Lauriston School Trust, The Stanley Picker Trust and is a recipient of the Musicians Benevolent Fund Ian Fleming Charitable Trust Award 2010. Sophie received awards from the Solti Foundation and the Hattori Foundation 2012. Sophie is grateful to the Nigel Brown Stradivari Trust for the assistance of acquiring fine violin through a syndicate trust.
Benjamin Powell Biography
Praised by Philip Mead, founder of the British Contemporary Piano Competition as "a consummate musician with a transcendent pianistic technique in the service of a refined musicality", Benjamin Powell has performed across the UK and Europe in venues including the Royal Festival Hall, Queen Elizabeth Hall, Wigmore Hall, Snape Maltings, Britten Studio and Bridgewater Hall. Benjamin was the winner of the British Contemporary Piano Competition 2010. Recent highlights have included solo recitals for Cheltenham Contemporary Concerts, Kettle's Yard Cambridge, and a performance of Rzewski's 36 Variations on '¡El pueblo unido jamás será vencido!' in the presence of the composer. He has also taken part in a performance of the complete solo piano music of Helmut Lachenmann in last year's Aldeburgh Festival and a performance of Marco Stroppa's Traiettoria in IRCAM, Paris.
Benjamin is much in demand as a chamber musician and has collaborated with many distinguished musicians including including Stefano Canuti, Levon Chilingirian, Vincent David, Lynne Dawson, Alex Klein, Paul Nilon and Thomas Riebl. For five years Benjamin was a member of the successful Powell Trio, with Oliver Heath and Christopher Murray. In December 2012 Benjamin gave an acclaimed recital with Eva Thorarinsdottir in Harpa, Reykjavik.
Benjamin studied at the Royal Northern College of Music with Carole Presland and later (thanks to scholarships from the MBF, DAAD, and Lynn Foundation) with Pierre-Laurent Aimard and Alexander Melnikov at the Hochschule für Musik Cologne and RNCM respectively. Benjamin recently attended the International Musicians Seminar in Prussia Cove studying in the class of Thomas Adès.
Benjamin teaches piano at the Junior RNCM and for Yorkshire Young Musicians. His students have gone on to win prizes in major competitions, including BBC Young Musician of the Year, James Mottram International Competiton, Manchester International Piano Concerto Competition and the British Contemporary Piano Competition. Since 2007 Benjamin has been a staff pianist at the RNCM.
Benjamin was born and raised in West Sussex and currently lives in Glossop with his wife and three children.