Sioned Williams , principal harpist with the BBC Symphony Orchestra.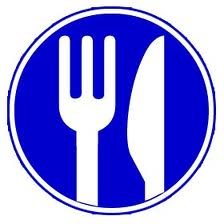 5:00pm Pre-concert Early Bird meal
at La Casa Vecchia (not included in the ticket)

Why not make an evening of it and book your pre-concert dinner at www.lacasavecchia.co.uk who are kindly helping to sponsor the first concert series
Programme
6:30pm Doors open

7:00: Spotlight Concert
Music performed by talented young people from Sandbach

7:30 Intermission
Raffle in aid of a local charity
Art Exhibition
Refreshments

8:00 Main Concert
English music spiralling through the centuries
** TWO WORLD PREMIERES**
Two poignant yet amazingly diverse compositions by composers Michael Stimpson and Anthony Bolton
and works by
Dowland… a courtly renaissance master
Smart… a splendid classical composer in the style of Haydn
Parish-Alvars… Berlioz called him 'The Liszt of the harp'
Britten… a central figure of 20th century music
York Bowen… nicknamed 'The English Rachmaninoff"
John Dowland 1563-1626 My Lady Hunsdon's Puffe
Henry Smart 1778-1823 Sonata for Harp
Allegro moderato, Andante con espres, Allegro vivace
Anthony Bolton b. 1950 Impromptu for harp
Elias Parish-Alvars 1808-1849 Chanson Grec de Santorino
Benjamin Britten 1913-1976 Interlude from A Ceremony of Carols
Michael Stimpson b. 1948 The Drowning of Capel Celyn (Boddi Capel Celyn)
First Light (Golau cynta'r wawr), Wheels of treason (Olwynion brad), Flooding (Llifogi), Sunken (Suddedig), Farewell (Ffarwél)
York Bowen 1884-1961 Arabesque
As an international soloist, broadcaster, recording artiste and Principal Harpist of the BBCSO since 1990, Sioned is as passionate about commissioning imaginative new works as she is about researching overlooked repertoire from centuries past and devising ingenious programmes, scripted presentations, and pursuing academic work on harp related subjects. Sioned regularly gives masterclasses, appears on selection and examination boards, and contributes articles and reviews. She holds the title of Emeritus Senior Fellow in Harp Studies, Trinity Laban Conservatoire of Music and Dance, and is President of the United Kingdom Harp Association
Sioned's imaginative approach to the harp has earned her and enviable reputation as a performer of unique flair and individuality. Her repertoire extends from cherished works to new discoveries. In 2011 she premiered a concerto by Fitkin on Camac's newly created Midi pedal Harp with the BBCSO, to enthusiastic acclaim. She has collaborated with some of the world's greatest musicians including Michael Chance, Martyn Hill, Steven Isserlis, Neil Mackie, Aurèle Nicolet, Mark Padmore, Andrew Watts, and Roderick Williams.
Sioned's extensive discography includes partnerships with James Galway, The Holst Singers, Lisa Milne, Anthony Rolfe-Johnson, Frederica von Stade, The Choir of Kings College Cambridge, The Sixteen, Westminster Cathedral Choir, Winchester Quiristers and Oxford Voices. Her latest CD was of the Debussy Dances with the Brodsky Quartet for Chandos in 2012. Particularly recognized for working with choirs, Sioned performs with the BBC Singers, Cantamus, Tenebrae, and many of the main Cathedral choirs in Britain.
Sioned's reputation is unparalleled as a musician of the highest order, enjoying the sharing of music through harp playing with her own inimitable personality. This programme is part of 'Sioned's Spiralling 60th', an adventure spiralling Sioned's 60th decade