Featuring: Andrew Mackenzie-Wicks – tenor
Philip Holland – reader
Ian Buckle – piano

See also: The Housman Society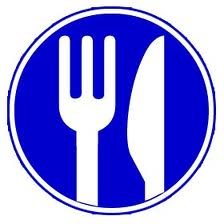 5:00pm Pre-concert Early Bird meal
at La Casa Vecchia (not included in the ticket)

Why not make an evening of it and book your pre-concert dinner at www.lacasavecchia.co.uk who are kindly helping to sponsor the first concert series
Programme
6:30pm Doors open

7:00: Spotlight Concert
Music performed by talented young people from Sandbach

7:30 Intermission
Raffle in aid of a local charity
Art Exhibition
Refreshments

8:00 Main Concert
The poetry of A. E. Housman remains among the most popular and accessible in the English language, and there is special affection for his cycle "A Shropshire Lad". These and other Housman poems, set in the English countryside and evoking with Romantic melancholy the wistfulness of a lost youth, have inspired settings by some of England's finest song composers. Ian Buckle's programme combines songs by Ireland, Butterworth and Gurney with piano music inspired by the texts, and readings of the poems.
Andrew MacKenzie-Wicks was a chorister at Chichester Cathedral and a choral scholar at Durham. He graduated in music from Durham University and then studied singing and performance at the Royal Northern College of Music, winning the Johnston award. The Countess of Munster Musical Trust assisted his studies.
His operatic roles include; Oronte Alcina, roles in War and Peace and Soundbites contemporary operas for English National Opera; Ferrando Così fan Tutte, Don Ottavio Don Giovanni, Tichon Katya Kabanova for Glyndebourne Festival Opera; Jephtha Jephtha, Giove/Anfinomo Il Ritorno Ulisse, Scaramuccio Ariadne auf Naxos, Count Almaviva Barber of Seville, Tenor Seven Deadly Sins, Nemorino Elixir of Love, Jacquino Fidelio and Ferrando Così for Welsh National Opera; Old Peng and Old Mountain dweller A Night at the Chinese Opera, Ferrando and Essential Scottish Opera tour for Scottish Opera; Don Ottavio for Grange Park Opera; Tom Rakewell The Rake's Progress and Count Almaviva for English Touring Opera; Josennah Boris Godenow for Early Music Russia; Don Ramiro Cenerentola for Dublin Opera Theatre Company and The Royal Opera education; Cecil Roberto Devereux, Loustot Veronique, Basilio Camacho's Wedding, Don Luiz Maria Padilla, Hyllus Hercules and Danish Knight Armide for the Buxton Festival; Peter Quint Turn of the Screw, Simpleton Boris Godunov and Hérault Danton's Death for Brighton Festival; Luiz Gondoliers for Covent Garden Festival; Nemorino for Opera North and Kent University; Ernesto Don Pasquale for Opera Northern Ireland, Clonter Opera and Crystal Clear Opera; Tamino Magic Flute for the Opera Company; Lysander Midsummer Night's Dream for Aldeburgh; Rodolfo La Boheme for Crystal Clear Opera; and roles in Forza del destino, Pelléas, Ariadne auf Naxos, Sir John in Love, A Midsummer Night's Dream, La Finta Giardiniera, Ariodante, Rodelinda, L'Allegro, Il Tabarro, Orfeo, Katya Kabanova, From the House of the Dead, Iolanthe, Mikado.
Ian Buckle enjoys a varied freelance career, working as soloist, accompanist, chamber musician, orchestral pianist and teacher.
As concerto soloist, Ian has appeared alongside conductors Carl Davis, Elgar Howarth, Gerard Schwarz and Yan Pascal Tortelier; with orchestras including the Royal Philharmonic, Opera North, Sinfonia Viva, the Manchester Concert Orchestra and the Royal Liverpool Philharmonic. His London debut came in 1996 with a recital at Wigmore Hall and he has given recitals in numerous British festivals including Buxton, Canterbury, Chester, Harrogate, Lake District Summer Music, Lichfield, and in the Bridgewater Hall for Manchester Midday Concerts.
Ian is a member of the piano-and-wind group Zephyr, Cerberus (trio with clarinet and cello); and the Elysnan Horn Trio, formed when students at the Royal Northern College of Music. Committed to contemporary music, he has been the pianist in Ensemble 10:10 since the group's inception in 1997 and his piano duo with Richard Casey specialises in repertoire from the last and current centuries. As an accompanist he is in frequent demand, performing and recording with singers and instrumentalists throughout the U.K. and in Europe, recently appearing in the Beethoven festival in Bonn and the Festspiele Mecklenberg with the former BBC Young Musician winner, clarinettist Mark Simpson. "Larkin's England", a programme of piano music and poetry devised by Ian, was performed last year in Liverpool with Roger McGough reading, and in Leeds with former Poet-Laureate Andrew Motion. Ian regularly plays piano in the RLPO and the John Wilson Orchestra, and teaches at the Universities of Leeds and Liverpool.
Recent CD releases include transcriptions for cello and piano with Jonathan Aasgaard, a recital of new works for clarinet and piano with Mark Simpson and a disc of English music with the RLPO's principal clarinettist, Nicholas Cox. Concerts in 2012 include a piano recital marking 400 years of published keyboard music for the University of Liverpool and the Ribble Valley International Piano Week, performances of Brahms' First Concerto in Stockport, Wallasey and Ellesmere Port, Addinsell's "Warsaw Concerto" with the RLPO and John Wilson in Philharmonic Hall, Beethoven Concerto no. 3 with Opera North; and a new programme of A. E. Housman poems, songs and piano music "Shropshire and Other Lads" in the Chester Festival.
Ian holds a season ticket at Sheffield Wednesday Football Club, and is an enthusiast of French cinema and nice restaurants.
F. Philip Holland: A Derbyshire hill farmer for forty years; also one-time hotelier for fourteen years; former semi-professional concert pianist; presently a jeweller; is also a poet, lexicographer and performer. He was educated at Earl Sterndale C. of E. Primary, Buxton College Grammar School, and gained his B.A. Hons. in English and Creative Writing as a mature student at Derby University – Buxton's Devonshire Dome Campus.
His poetry has been exhibited in the London Art Co. Poetry Competition 2005 at The Oxo Tower and The Bargehouse on the South Bank. He was joint-winner of the Huddersfield Literary Festival Poetry Competition 2007, has had his work published in; 'The North', 'Arnemetiae', & 'Norwich Writers' poetry magazines, 'Writers Reign' & 'Verbal Hedonists' anthologies for Derby University, had numerous poems published in 'Derbyshire Life & Countryside', 'Reflections' and 'Country Images' magazines and recently won a Commended award in the Wirral 'Festival of Firsts' 2012.
Philip has published seven books and read his work on Radio Derby, Radio Sheffield, and High Peak Radio. He appeared in the Buxton Festival Fringe from 2004 – 2009, also the Edinburgh Festival Fringe 2005, The Buxton Festival Literary Series 2010; and has given recitals and talks to a wide range of literary societies, organisations and clubs.
His work has attracted media coverage from BBC Radio 4, Smooth Radio, BBC North West TV and Radio, and Manchester Evening News T.V. He performed at The Buxton Festival in 2010 and 2011, Chester Festival 2011 & 2012, Leek Arts Festival 2011 & 2012 and Ashbourne Arts Festival 2011.
Philip's main raison d'être is writing and speaking poetry, but does try to find time for his other interests of history, travel, Boggle, opera, Holstein cattle, art, wine, tickling trout, Burbage Brass Band, crosswords, antiques, Derbyshire in general, and his friends, family and wonderful wife…..but not necessarily in that order.