2017 Results
1st: Ellen Pointon
SCS Young Musician of the Year
2nd: Ruth Rhodes
3rd: Jack Haywood
Bramwell Tovey Prize:
Alex James
2016 Results
1st: Laura Edwards
SCS Young Musician of the Year
2nd: Meredydd Jones
3rd – Nathanial Baker – Saxophone
Bramwell Tovey Prize:
Francesca Fairhust
2015 Results
1st – Alex Flanders
SCS Young Musician of the Year

2nd – Matthew Brett
3rd – Billy Proctor
Bramwell Tovey Prize:
Richard Rhodes
Photos on Facebook
Thank you to our sponsors:
Sandbach Transport Festival
Rotary Club of Sandbach Crosses
KPI Recruiting
Sandbach Partnership
Sandbach Music
Astute Music
and individuals and volunteers!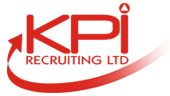 We are pleased to announce a new annual competition for promising and talented young musicians "Sandbach Concert Series Young Musician of the Year". The Finals are held in April at Sandbach Town Hall during the Sandbach Transport Festival.
Sandbach Concert Series brings national and internationally known musical artists to play to appreciative audiences in Sandbach. Each concert features a Spotlight where the young people of Sandbach and the local area also play and we are constantly impressed with the talent all around us.
To honour our talented youth and to celebrate our fifth series, we started our first Sandbach Concert Series Young Musician of the Year competition in 2015. The competition is open to individual performers aged 19 and under who have performed at one of the Sandbach Concert Series Spotlight concerts during the previous calendar year.
Prizes of music bursaries and trophies are given. All participants will receive an award for taking part. There is a Senior section for secondary school age and a Junior section for the primary school age. There is a maximum of 16 entrants chosen by the Concert artists and/or the Musical Director and Committee during the spotlight concerts throughout the year. The successful entrants will be notified early in the new year to enable them to prepare for the competition. Entrants will be considered from the Spotlight concerts from February through to November the previous year.
The day of the event is on the Saturday during the Sandbach Transport Festival and is held at the Town Hall. It is intended to be a fun day open to the public. Winners are announced at the end of the day and prizes will be given.
The Sandbach Concert Series is a non-profit making organisation of volunteers committed to bringing quality music at an accessible time to Sandbach. We are grateful to our sponsors, our volunteers, and especially to our dedicated audiences who are part of our very special community initiative. If you know of a local business or anyone who would like to either help sponsor a prize (£10 to £100) or make a contribution towards the costs of running the competition please email Caroline on info@sandbach-concert-series.co.uk.
Details on our website – www.sandbach-concert-series.co.uk