An entertaining evening of cabaret
from this astonishing musician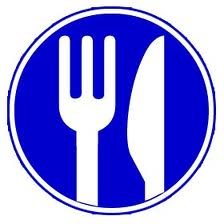 5:00pm Pre-concert Early Bird meal
at La Casa Vecchia (not included in the ticket)

Why not make an evening of it and book your pre-concert dinner at www.lacasavecchia.co.uk who are kindly helping to sponsor the first concert series
Nicholas Kok – Piano
Programme
6:30pm Doors open

7:00: Spotlight Concert
Music performed by talented young people from Sandbach

7:30 Intermission
Raffle in aid of local charity
Art Exhibition on display
Refreshments

8:00 Main Concert
Nicholas Kok – Piano

Nicholas Kok is a pianist, composer and conductor, who has performed and recorded extensively, appearing as conductor in Opera Houses throughout Europe. He is best known to North west audiences via his ground-breaking work with the award-winning ensemble Psappha. Although most of his work has been in the classical field, Nicholas has long been interested in song and the voice, and he has always maintained a love in particular for popular song. Nicholas visits Sandbach for an intimate concert of original heartfelt songs that explore the highs and lows of life. In this concert he will perform his own works, written over a period of twenty years.