Featuring Jim Muirhead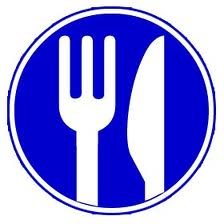 5:00pm Pre-concert Early Bird meal
at La Casa Vecchia (not included in the ticket)

Why not make an evening of it and book your pre-concert dinner at www.lacasavecchia.co.uk who are kindly helping to sponsor the Sandbach Concert Series
Programme
6:30pm Doors open

7:00: Spotlight Concert
Music performed by talented young people from Sandbach

7:30 Intermission
Raffle in aid of a local charity
Art Exhibition
Refreshments

8:00 Main Concert
PROKOFIEV – SONATA FOR CELLO AND PIANO
PIERNE – CANZONETTA (CLARINET AND PIANO)
ALEC TEMPLETON – POCKET-SIZED SONATA NO 2 (CLARINET AND PIANO)
BEETHOVEN – TRIO OP 11 FOR CLARINET CELLO AND PIANO
James Muirhead – Clarinet Born in Lanarkshire, Scotland, James studied at the Royal Scottish Academy of Music where he won the clarinet prize and continued his studies a the RNCM with Sidney Fell. Upon graduating James freelanced with many of the country's major orchestras, touring musicals, jazz ensembles and as a pianist MD for Manchester's Library Theatre Company. During this period he was the featured clarinettist at Granada Studios in numerous TV dramas.
In 1986 he performed with the American composer John Adams in the world premier of his opera "Nixon in China" at the Edinburgh Festival. In 1990 James joined the clarinet section of the Hallé Orchestra, and has enjoyed the opportunity to tour the world performing in every major city. The orchestra has just celebrated it's 150th birthday, performing concerts in Manchester every year since 1858.
James regularly performs as a soloist with the Hallé, as a saxophonist in Christopher Gunning's "Poirot Variants", and this season in the Hollywood dilm composer John William's concerto "Escapades" based on his score for the film "Catch Me If You Can." In Jazz, he has performed with Kenny Baker, John Dankworth, Roy Willox, Mark Nightingale, Julian Joseph quartet, Branford Marsalis, and Bob Mintzer at the 2006 World Saxophone Congress in Slovenia. James is also tutor at Chetham's School of Music where he also directs the Big Band.
Nicholas Trygstad – Cello Born in Italy, though of Native American, British and Scandinavian extraction, Nicholas began his cello studies at the age of four. He came to Manchester in 1998 to study with Hannah Roberts and Ralph Kirshbaum. At the end of his studies he became principal cellist of Scottish Opera and in 2005 he became principal cellist of the Halle Orchestra. He lives near Huddersfield with his wife Anne, violist in Opera North, their daughter Rose, and Tom and Toby, two black Yorkshire moggies. In his spare time Nick teaches at the Royal Northern College of Music. If he had more spare time he would pursue golf and surfing. Maybe in the future…..
HILARY SUCKLING – PIANO Hilary Suckling was born in 1982 in Munich, Germany, and graduated from the Royal Academy of Music in 2004 with the postgraduate diploma in solo performance. Her musical successes began at an early age, winning, amongst other accolades, a Gold Bursary from the Associated Board of the Royal Schools of Music. She was a piano finalist in the national Audi Junior Musician competition, as well as winning the Toshiba Award for chamber music.
Hilary went on to read Music at Cambridge University, where she held a University Instrumental Award. At Cambridge, she formed a successful piano trio with other award holders, giving recitals at many venues in Cambridge, including the university concert hall and the Fitzwilliam Museum. Hilary won the Cambridge University Symphony Orchestra concerto competition, leading to a performance of Schumann Piano Concerto in Trinity College Chapel.
Hilary has given many and varied recitals, both in the United Kingdom and in France, and has performed in the well-known London venues St John's, Smith Square and the Wigmore Hall, as well as in Chichester and Cambridge music festivals. The national radio station Classic FM has broadcast one of Hilary's performances. A keen chamber musician, Hilary has taken part in masterclasses with the Vienna Piano Trio, and has received coaching from members of the Endellion and Alberni Quartets. Hilary recently gave a solo recital in St Martin-in-the-Fields, as well as a recital of twentieth-century British music at the National Portrait Gallery. In April 2004, Hilary was selected to participate in the International Musicians Seminar at Prussia Cove, Cornwall, where she participated in intensive public masterclasses with the American pianist Claude Frank. Hilary recently gave both solo and duo recitals in the Buckingham Music Festival, as well as appearing as soloist with the Milton Keynes Symphony Orchestra. She recently appeared as concerto soloist in Mozart's Concerto in A major, K414, as part of the Alfriston Music Festival. Recent engagements have included recitals for St James' Piccadilly and Grantham Music Clubs, and a violin and piano recital in the Unterägeri Mozart Anniversary Festival, Switzerland. Hilary has recently been appointed accompanist at Chetham's School of Music, having held the post of Head of Keyboard and Accompanist-in-Residence at Stowe School since April 2005. She recently gave a solo recital to open the Aberystwyth Concert Club season, and will appear as concerto soloist with the Mid-Somerset Orchestra in July.