Dynamic Jazz Folk Accordian and Saxophone Duo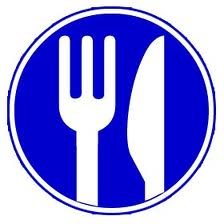 5:00pm Pre-concert Early Bird meal
at La Casa Vecchia (not included in the ticket)

Why not make an evening of it and book your pre-concert dinner at www.lacasavecchia.co.uk who are kindly helping to sponsor the first concert series
Programme
6:30pm Doors open

7:00: Spotlight Concert
Music performed by talented young people from Sandbach

7:30 Intermission
Raffle in aid of a local charity
Art Exhibition
Refreshments

8:00 Main Concert
Karen Street is one of the UK's most well known and respected accordionists, she is also highly regarded as a saxophonist and and as a composer for both instruments.

She has studied in both the classical and jazz traditions and is nowa highly accomplished and experienced musician. Her passion has always been to challenge people's preconceptions of the much maligned accordion. To this end she performs as a soloist, in a duo with saxophonist Andy Tweed, and with her own jazz quartet and various line ups as well as working as a freelance accordionist. The music she plays displays her formidable talents as a performer, composer and arranger.
Andy Tweed studied clarinet at Birmingham Conservatoire with Ruth McDowell and saxophone with Jan Steele. He joined Saxtet while still at music college and during the next 20 years it became one the UK's leading saxophone groups performing their own compositions and arrangements. With Saxtet Andy toured the USA and Europe with visits to India, Borneo, Singapore, New Zealand, Jamaica and Hawaii. The group regularly appeared on national TV and Radio.
Andy's favourite saxophone is the tenor but his natural versatility has meant he sounds at home on all the saxophone family, the clarinet and bass clarinet and this formed the basis for his early career playing on the show scene in Birmingham and doing occasional orchestral work. He has performed with the City of Birmingham Symphony Orchestra, Bournemouth Symphony Orchestra, Royal Ballet, Ballet Rambert, Birmingham Contemporary Music Group, Bournemouth Symphony Orchestra, Bristol Ensemble as well as theatre work with the Royal Shakespeare Company, and on the West End.
In the jazz world Andy is a regular member of the Piccadilly Dance Orchestra and currently works with Mike Westbrook's projects. He has performed with the Syd Lawrence Orchestra and the Pasadena Roof Orchestra. He performs regularly with his wife the renown jazz accordionist and composer, Karen Street.
In 2009 he and Karen created Big Shed Music Ltd to help promote their musical activities. CD production, concert promotion and educational events are all part of the company's portfolio.