Hallé Youth Choir with special guest Linda Richardson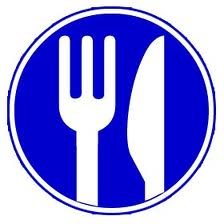 5:00pm Pre-concert Early Bird meal
at La Casa Vecchia (not included in the ticket)

Why not make an evening of it and book your pre-concert dinner at www.lacasavecchia.co.uk who are kindly helping to sponsor the first concert series
Programme
6:30pm Doors open
7:00: Spotlight Concert
Music performed by talented young people from Sandbach
7:30 Intermission
Art Exhibition
Refreshments
8:00 Main Concert
Rutter – Birthday Madrigals
Matthews – Crossing the Alps
Moeran – Songs of Springtime (complete)
Shearing – Who is Sylvia? from Song and Sonnets
Young – Over Hill, Over Dale (commission for HYC)
Hallé Youth Choir
The Hallé Youth Choir, now in it's eleventh year, has become recognised as one of the leading mixed-voice youth choirs in the country. Membership is for talented young singers across the North West region aged 13-19 years. Under the direction of the Hallé's Youth Choir Director, Richard Wilberforce, members develop such skills as vocal technique and communication with an audience through lively rehearsals, masterclasses and chamber groups. The Youth Choir performs independently as well as with the Hallé and other Hallé Ensembles. Since its creation the Youth Choir has covered a wide range of diverse repertoire.
Highlights from previous seasons include featuring on the Hallé's Gramophone award-winning recording of Elgar's The Apostles with the Hallé Choir, and performing A Sea Symphony by Vaughan Williams at the First Night of the BBC Proms at the Royal Albert Hall in July 2013. The Youth Choir also sang on Manchester band, Elbow's 2011 album 'Build a rocket boys' and performed with the band on Comic Relief and Later…with Jools Holland in 2011. The Youth Choir tours every summer, having recently travelled to Cornwall, Belgium and Scotland.
If you or anyone you know is interested in joining the Hallé Youth Choir, please contact Vicki Ciaputa, Youth Ensembles Coordinator at vicki.ciaputa@halle.co.uk or on 0161 2377026. Anyone interested in supporting the Youth Choir should contact Eleanor Roberts at eleanor.roberts@halle.co.uk or on 0161 2377009.
The Hallé Concerts Society is very grateful to Help Musicians UK, the Esmée Fairbairn Foundation, the Oglesby Charitable Trust and many individual benefactors for their continued support of the Youth Choir.
Ricahrd Wilberforce
Hallé Youth Choir Director
Richard Wilberforce was appointed as Director of the Hallé Youth Choir in January 2012. He trained as a Choral Scholar and at the Royal College of Music, and he now balances an active career as a countertenor and composer, whilst emerging as one of the country's most exciting young choral directors. Richard is the Artistic Director and Conductor of the Exon Singers and he directs the London- based Orlando Chamber Choir. He is also Chorus Master of Leeds Philharmonic Chorus. Richard conducted the Croydon Parish Choir, Trinity Male Voice Choir and before becoming Director of The Gentleman of St John's. More recently, he has directed the Choir of the American Cathedral in Paris and the Paris Choral Society, as well as founding the French vocal ensemble, Les Voix Filigranes. He works regularly with La Nuova Musica, The Dmitri Ensemble and English Voices, and much of his working week is spent singing in the choir of St Bride's Church, Fleet Street, Westminster Abbey and Westminster Cathedral. As a composer, Richard's recent commissions include a vocal work for eight soloists called A Night's Litany and a chamber suite entitled Don't Panic!.
Ewan Gilford – Piano