Soloists from Sandbach's very own world famous brass band
See Concert Report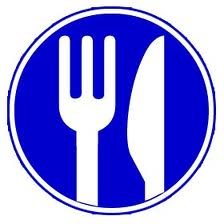 5:00pm Pre-concert Early Bird meal
at La Casa Vecchia (not included in the ticket)

Why not make an evening of it and book your pre-concert dinner at www.lacasavecchia.co.uk who are kindly helping to sponsor the first concert series
Programme
7:00: Spotlight Concert
Music performed by talented young people from Sandbach

7:30 Intermission
Raffle in aid of local charity
Art Exhibition on display
Refreshments

8:00 Main Concert
Foden's ten piece brass group
| | |
| --- | --- |
| Death of Glory | Hall |
| Overturn to the Impresario | Mozart |
| Concerto de Aranjuez (Flugel Solo Helen Williams) | Rodrigo arr Bolton |
| Anyone can Whistle | Sondeim arr Snell |
| Londonderry Air | Trad arr Snell |
| Grandfarthers Clock (Euph Solo Glyn Williams) | Doughty |
| Linconshire Poacher | Trad arr Broadbent |
| Shepherds Song | Trad arr Richards |
| Spinning Song (xylo solo Mark Landon) | Mendelssohn arr Snell |
| St Clement | Trad |
| Folk Festival | Shostakovich, arr Snell |
The origins of Foden's band go back to 1900 when the village of Elworth near Sandbach formed its own band to feature in the relief of Mafeking in the Boer War.
After a couple of years the band was wound up, but from that base Edwin Foden formed the Fodens Motor Work Band.
Thirty two times the band has been a prize winner at the British Open, winning nine times including a hat trick in 1926-27-28. Thirty seven times a prize winner at the National Championships of Great Britain, twelve times as winner, including an unparalleled double hat-trick in 1932-33-34 and 1936-37-38.
Since then Fodens have maintained their position as one of the worlds leading brass band.
Recent Contest Victories have seen Fodens become 'International Masters Champions in 1990, 1991, 1994, 1995, 2002, 2006 and 2008,
North West Area Champions in 1998, 1999, 2000, 2002, 2003 as well as a double hatrick from 2006 – 2011. European Championships in 1992, Swiss Open Champions in 1993, French Open Champions in 1998 and the U S Open Champions in 2003. English National Champions in 2006 British Open Champions in 2004 and 2008 Tameside Whit Friday Champions 2002 – 2009, 2011 National Finals Champions in 1999 and runners up in 2007, 2008, 2009 Brass in Concert Champions 2009
As well as being extremely successful on the contest field, Fodens are in great demand for concerts in the UK and abroad due to their diversity and entertaining choice of programmes. Recent tours abroad have include Italy, Switzerland, America, Ireland, France , Norway and Israel.
More Information on the band can be found on www.fodensband.co.uk