An evening of chamber music
in conjunction with the Royal Over-Seas League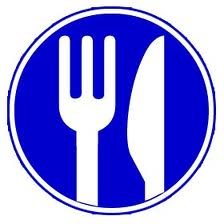 5:00pm Pre-concert Early Bird meal
at La Casa Vecchia (not included in the ticket)

Why not make an evening of it and book your pre-concert dinner at www.lacasavecchia.co.uk who are kindly helping to sponsor the first concert series
Programme
6:30pm Doors open

7:00: Spotlight Concert
Music performed by talented young people from Sandbach

7:30 Intermission
Raffle in aid of local charity
Art Exhibition on display
Refreshments

8:00 Main Concert
Finzi Quartet – String Quartet
Haydn Quartet in B flat major Op.50 No.1
Mendelssohn Quartet in a minor Op.13.
Finzi Quartet
Winners of First Prize in the 2010 Royal Over Seas League Competition and Second Prize in the 5th Trondheim International String Quartet Competition in Norway, the Finzi Quartet met whilst studying at the Royal Northern College of Music under the guidance of the late Dr Christopher Rowland. Selected by the Tillett Trust, the Park Lane Group, and recently by the Kirckman Concerts Society, the Quartet delighted critics and audiences alike at its debut appearances at Wigmore Hall, the Purcell Room and the Queen Elizabeth Hall in 2009/10.
Among the highlights of 2010 were appearances on BBC Radio 3's 'In Tune' and on Viennese Radio as winners of the Austrian 'Wiener Klassik Prize' for their interpretation of quartets by Joseph Haydn, as well as many highly successful festival appearances, a second Aldeburgh Residency and a recording of Sir John Tavener's 'Towards Silence' for Signum Records. 2010 also saw the The Swiss Global Artistic Foundation award the Finzi Quartet the use of 'The Evangelists' for two years, the world's only played matched set of string quartet instruments, dated 1863, by French master maker Jean Baptiste Vuillaume.
Future projects include performances of Schoenberg's Second String Quartet and Virgil Thomson's Stabat Mater in collaboration with soprano Sarah Gabriel, and Schubert's C major Quintet with cellists Christoph Richter and Gary Hoffman. The Finzi Quartet also enjoys a continuing collaboration with Northern Irish composer Deirdre Gribbin through its recital series at St Annes and St Agnes Lutheran Church in the City of London. This season it presents major works of the string quartet repertoire and forgotten gems of 20th Century British composers alongside Gribbin's six specially commissioned programmed encores.