An Evening of Chamber Music
in conjuction with the Royal Over-seas League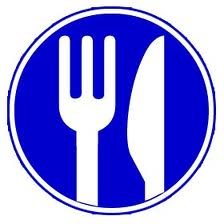 5:00pm Pre-concert Early Bird meal
at La Casa Vecchia (not included in the ticket)

Why not make an evening of it and book your pre-concert dinner at www.lacasavecchia.co.uk who are kindly helping to sponsor the first concert series
Programme
6:30pm Doors open

7:00: Spotlight Concert
Music performed by talented young people from Sandbach

7:30 Intermission
Raffle in aid of a local charity
Art Exhibition
Refreshments

8:00 Main Concert
Zivkovic (arr. Stevens) (1995/9) – Trio Per Uno (arr. for duo – 'Duo Per Uno') iii: Molto Energico (2 snare drums, 4 toms)
Abe (2003) – Wind in the Bamboo Grove II (2 marimbas)
J.S. Bach (c. 1715) – Prelude (arr. 2 marimbas) from English Suite No.2 in A minor, BWV 807 5
Dorman (2003) – Udacrep Akubrad (2 marimbas and percussion)
Cangelosi (2011) – Plato's Cave (body percussion/floor)
Piazzolla (1983) – Tango Suite for two Guitars (arr. 2 marimbas): i – Deciso iii – Allegro
Zivkovic (arr. Stevens) – (1995/9) – Trio Per Uno (arr. for duo – ' Duo Per Uno') i: Meccanico (bass drum (shared), 2 bongos, 4 chinese gongs)
The Aurora Percussion Duo brings together 2 outstanding percussionists from the Royal Northern College of Music in Manchester – Delia Stevens and Le Yu. Rising stars in their field, they aim to deliver adrenaline-fuelled performances that grip any audience from the first note to the last.
Following their formation at the RNCM in September 2010, the Aurora Percussion Duo has studied with several renowned percussionists including Simone Rebello, Liz Gilliver, Paul Patrick, Andrea Vogler, Ian Wright and have participated in masterclasses with Evelyn Glennie, Nebojsa Zivkovic and Pedro Caneiro.
They have already enjoyed much success in competitions, including reaching the 2011 finals of the International Southern California Marimba Competition and winning the prestigious 2012 Royal Over-Seas League Competition, subsequently being invited to perform in the Queen Elizabeth Hall (in front of the royal family), the Wigmore Hall and Edinburgh Fringe Festival. They recently also won a recital in the competitive Park Lane Group Young Artists 2013 New Year Concert Series.
The Aurora Percussion Duo is committed to developing a broad education programme. They were recently accepted onto the Live Music Now! scheme, developed by Yehudi Menuhin, which aims to bring live music to those who would not normally have the opportunity to experience it. The Aurora percussion duo will be running workshops and giving concerts in venues such as schools for disabled children, old people's homes, prisons and hospitals.
​In October 2011, the RNCM sponsored the Aurora Percussion Duo to undertake a tour of China. They performed sell-out evening recitals in Hong Kong Academy of Performing Arts, Hainan University and Guangzhou Technology University, receiving standing ovations and much critical acclaim. On their return they gave a recital in the RNCM Spotlight Series receiving the same response, and were subsequently invited to give a masterclass and concert at Shanghai JiaoTong University.
One of the Aurora Percussion Duo's greatest assets is that they are able to present music from around the globe in one concert, ranging from the steamy passion of Argentina to the infectious rhythms of Ghana to the raw energy of the Taiko drumming of Japan. The group is constantly expanding their repertoire with their own arrangements taken from various musical genres, including works by Piazzolla and Bach. The Aurora Percussion Duo is committed to expanding the percussion duo repertoire by working with young composers to write for an array of percussion instruments.