Celebrating 25 years, the ASQ's programme
includes music with silent films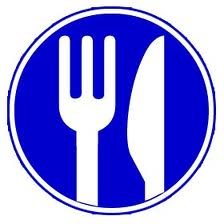 5:00pm Pre-concert Early Bird meal
at La Casa Vecchia (not included in the ticket)

Why not make an evening of it and book your pre-concert dinner at www.lacasavecchia.co.uk who are kindly helping to sponsor the first concert series
Programme
6:30pm Doors open

7:00: Spotlight Concert
Music performed by talented young people from Sandbach

7:30 Intermission
Raffle in aid of local charity
Art Exhibition on display
Refreshments

8:00 Main Concert
Apollo Saxophone Quartet

Kaval Sviri Traditional (arr.Buckland)

Short Cuts Luis Tinoco

Movement 2 Bob Mintzer

'Journey Across the Impossible'

A Trio of Cinema Wonders Rob Buckland/Andy Scott

The Collapse of the Bridge over the Tacoma Narrows Will Gregory

Dream of a Rarebit Fiend Will Gregory
Apollo Saxophone Quartet
Rob Buckland – Carl Raven – Andy Scott – Jim Fieldhouse
The groundbreaking Apollo Saxophone Quartet has been at the forefront of the British contemporary music scene for over 26 years. The ensemble has made the largest single contribution to the saxophone quartet repertoire in the UK, commissioning and premiering over 100 works, ranging from quartets to concerti and film scores, as well as numerous creative collaborations with poet, dancers, multimedia and strings.
Established in 1985 at the Royal Northern College of Music, the multi-prizewinning ensemble (Royal OverSeas League, Tunnell Trust, Erasmus Concours Netherlands, Tokyo International Chamber Music Competition winners) quickly established a reputation for excellence and versatility, working across contemporary classical and jazz genres, regularly touring internationally and featuring in live broadcasts on Classic FM, BBC Radio and TV. The group has released six CDs to date (Decca/Argo, Black Box, Quartz), as well as being featured on many other recordings showcasing the work of individual composers (Michael Nyman, Michael Torke, Django Bates, John Casken, Joby Talbot etc.).
The Apollo Saxophone Quartet will release a CD of their latest commissions in 2013, continuing the rich legacy of high quality, original music that this unique, genre leading ensemble has brought into being. 2012 sees a performance at the World Saxophone Congress, with the Quartet & the newly-formed Apollo Saxophone Orchestra (releasing a CD in collaboration with Barbara Thompson), a collaboration with Manchester University Head of Composition Kevin Malone, and a performance at London Jazz Festival.
www.apollosaxophonequartet.com
************************************
"Glorious music….superbly performed by the Apollo Saxophone Quartet"
Sunday Express
"Jazz rhythms met minimalism in a lyrical embrace; motifs and patterns chased tails in music instantly attractive, but never vacuous…the phenomenal skill of the Apollo four…the silkiest transformation from furnace blast to the softest whisper this side of the Milky Way"
The Times
"If they were any tighter, I'd ask for a dope test!"
Classic FM
"A unique virtuoso banquet"
Classical Music Magazine
"The Quartet's ensemble of Saxophone registers sounded as tight as fingers in a fist"
The Independent
The Apollo Saxophone Quartet are Selmer Paris Performing Artists.